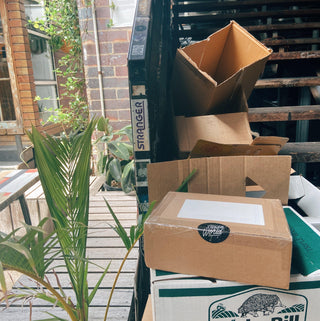 Our promise
Ethics and Sustainability
Sustainability is a top priority throughout the full process at Stash World - from how we manufacture our in-house products, to how we package your orders.
The sticker industry is a tricky beast when it comes to sustainability. The durability, strength and long lasting nature of high-quality adhesives is hard to replicate in a biodegradable option. These limitations are taken into consideration at Stash World and drive us towards doing better for the environment in our everyday business operations.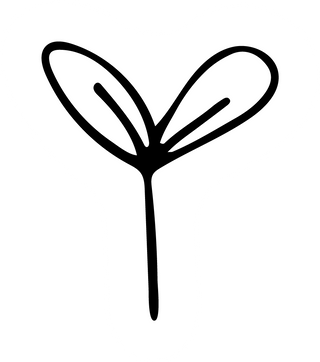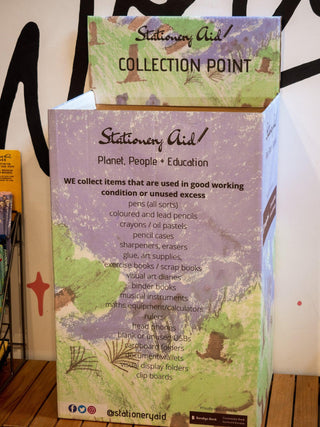 Stationery Aid Collection Point
Stash World (Brisbane) is a collection point for Stationery Aid. Simply bring your unused stationery in store and pop it in our collection box. 
Stationery Aid was created out of need to collect used and unused excess school stationery items rather than sending them to landfill. It is a not for profit community based initiative that collects, sorts, cleans, renews and repacks school stationery items that are donated to disadvantaged students and families in need of educational resources. 
Items you can donate:
highlighters, pens and pencils
pencil cases
glue
unused art books and visual diaries
paints and paint brushes
maths equipment (protractors, etc.)
staplers and staples
crayons
rulers
erasers and sharpeners
unused exercise books, note pads and scrapbooks
book covers and cover contact
calculators 
musical instruments
headphones
Find out more information about Stationery Aid and how you can help here.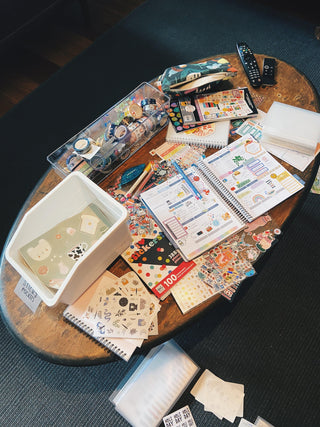 Stash Scrap Challenge
In 2023 we hosted out first Stash Scrap Challenge. This was a month of encouraging fellow journalers and crafters to be resourceful with paper scraps and their existing supplies to create a colour themed spread each week.
Short-Batch Manufacturing
Whether it be for Stash Sticker Club or our functional planner stickers, we print and cut Stash World sticker sheets in small batches to prevent over-production and waste. Additionally, we use water based inks instead of harmful solvent based inks. It's a slow process, but allows us to be part of every step from design to dispatch.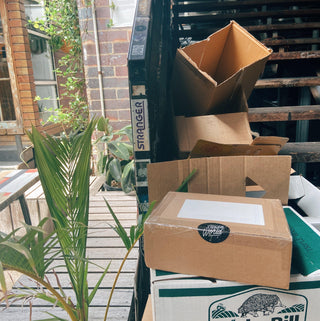 Ugly Packaging
We fortunately have hospitality neighbours that receive a lot of daily deliveries. We often reuse these boxes and packaging materials, even if they aren't always the prettiest. We use biodegradable sticky tape and reused bubble wrap / filler material. Pssst... please bring in any of your bubble wrap that you would otherwise throw out. We will happily take it!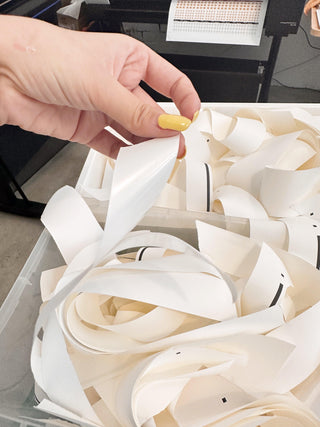 Every Inch of Sticker Paper
We print and cut our sticker sheets edge-to-edge, which limits waste to only the side strips where the registration marks are printed. These scrap strips are all kept and either used internally for crafts or donated to a local florist. We have plenty to share around, so please get in contact if you would like some.